Nature trails
Besides Hiking Routes, there are many shorter nature trails and running trails in Parikkala.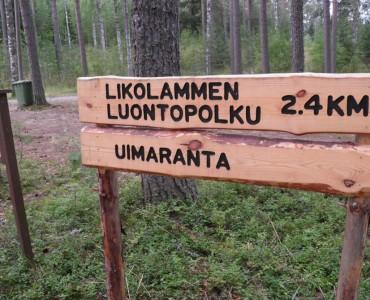 Likolampi Nature Trail
Likolampi Nature Trail is 2.6 kilometres long and it goes around the Likolampi pond. Trail lighting, skiing tracks during winter. Starting point at the Likolampi beach (Uimalantie 1, 59100 Parikkala) or at the parking lot of Harjulinna municipal building (Harjukuja 6, 59100 Parikkala).
Särkisalmi Running Trail (Rantapetalantie, 59310 Särkisalmi)
Length 2.2 kilometres, in Särkisalmi.
Akonpohja Running Trail (Koulutie 8, 59510 Saari)
Length 1.2 kilometres, located by the elementary school in Saari.